A few Wednesdays back, I rented a car. It was Red.
It was a
very
red car.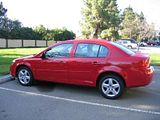 Ms Cow thought it was cool.
She buckled up and came for a ride.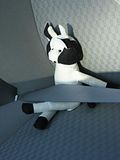 On the ride home (we're on the bus), she dreams of learning how to drive.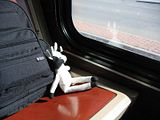 If she can drive, maybe she can drive to England to see her man, Cow - she misses him so...
I haven't had the heart to tell her that she'll only get to the East Coast...